School Cruiser
Afros Rent a boat | Porto Heli
---
Our company "Afros Rent a boat" which is based in Porto Heli in Argolis, from 2009 train with consistency and professionalism candidates speed craft operators for their involvement in examinations at the local port authorities to obtain the analogue license.
Education
Six hours of theoretical and practical training three hours is the minimum as required by law to attend a candidate to participate in the exam.
Examination
---
At 10:00 must present candidates to the port authority of the identity and their informative contribution. Questionnaire given 20 questions which must be answered by the system of choice. To be considered successful, the procedure for the test are allowed up to two errors.
Then the winners will be examined in the nautical chart and the knots sailors.
In the practical part of the exam candidates are judged to the boat maneuvers making for moving, mooring, plorodetisi.
Documents
---
- Photocopy of identity, driving license (if there is no driving license should attach a certificate from physician and ophthalmologist)
- Authorization (if we take the deposit of documents)
- 2 color photos and an electronically cd set must have a minimum width of 450 pixels and height of 513 pixels eos 531
The documents should be submitted to the port authority
later than five working days before the scheduled date of the examination.
Educational Boats
---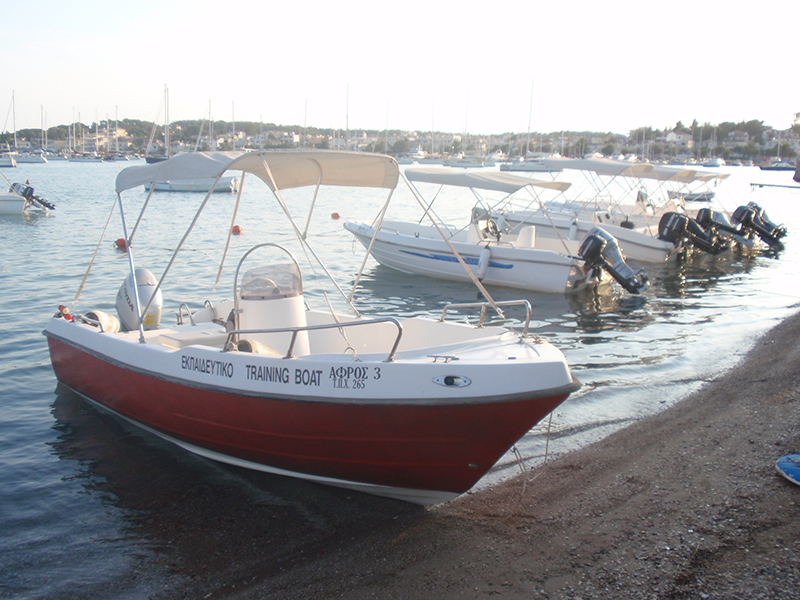 Boat: Afros
Meters: 5,5
Motor: 40 HP Honda
---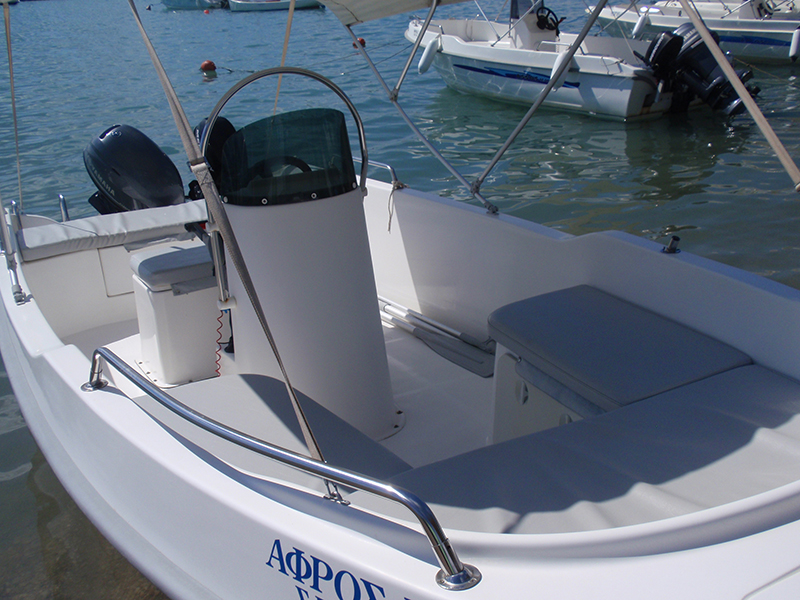 Boat: Afros
Motor: 60 HP Yamaha
---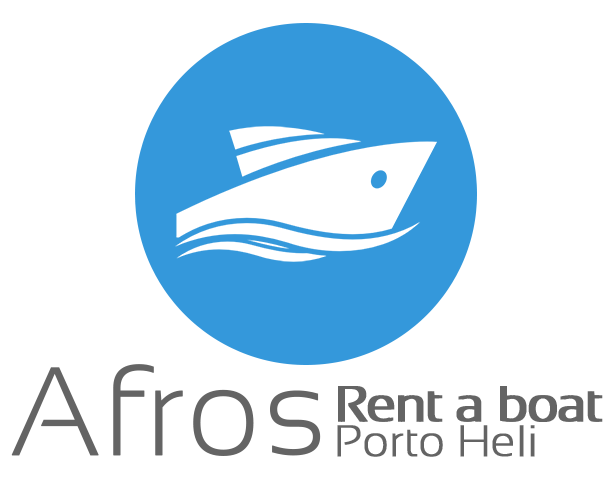 For more information contact us.
E-mail: afrosboat@gmail.com